Like most children, my son loves to have books read to him. He points out objects in the pictures that he knows the words for and is asking questions about what he sees. Personalized books have brought his interest in books to a whole new level. He giggles when he hears his name and wants to have to story read over and over again.
Recently, I had the opportunity to review a book from Paper Hat Press. I had never worked with them before and their books looked amazing. I chose to review "Little Super", which is a book that allows you to celebrate the ways your child is super. The book talks about how despite the fact that all heroes have to eat, have a bath, and sleep, they are each great at something. My son has developed an interest in superheroes lately and I thought – why not make him one? I know he's awesome and now we can create a book to help him celebrate how great he is!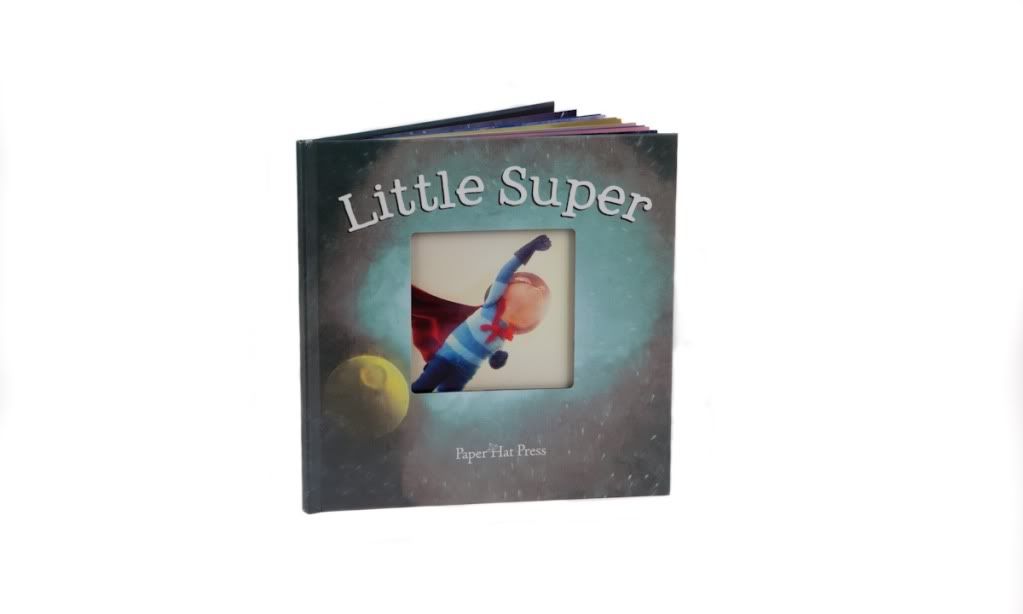 More about Paper Hat Press Books:
•Each beautiful, 8.5 x 8.5, hardcover book is made to order
•A die-cut cover features your little character
•Books arrive wrapped in a kraft paper bellyband that turns into a paper hat
•Express delivery in 5 business days; standard delivery in up to 10 business days
•100% satisfaction guarantee

In creating the book, there are many ways to personalize the story. First off, you can choose the look of your child – how long his hair is, whether it's curly or straight, etc. I was then allowed to personalize the title page with a little note from his dad and me. You can include your child's name, a food they love, the names of siblings or pets, and three things that your child is super at. The three sentences I chose for the end included, "You are super good at puzzles", "You love to laugh", and "You are super sweet".
Upon receiving the book and opening the package, I was delighted to see the paper wrapper that was around the book which could then be turned into a paper hat! I thought this was so clever! I was immediately struck with the illustrations – oh my gosh, I just don't have to accurate words to describe how adorable they are. The colors are simply beautiful. The personalized details of the book make it o special. My son loves his new book. He asks, "I'm a superhero?! Yay!"
There is no doubt that Paper Hat Press books would make fabulous gifts for children. Personalized is more meaningful and certainly allows you to give a gift that will be treasured. The generous folks of Paper Hat Press have offered to sponsor a giveaway for one Tidbits From A Mom reader to win a personalized copy of their new book, "Big Top"! Please fill out the Rafflecopter form below to enter.
a Rafflecopter giveaway
*Disclaimer: I did not receive monetary compensation for this post. I received a free copy of this book for the purpose of the review. The opinions expressed here are my own.