During the school year, I wear high heel shoes or boots every day. By the end of the day, my feet and my back are aching. Once dinner is finished and the dishes are done, I immediately go upstairs to change into yoga pants and t-shirt. It's a bit strange, but I don't like walking around the house barefoot or even with just socks on. I like to have something on my feet, whether it's flip flops or slippers. The important thing is comfort and my aching feet can be soothed.
Nature's Sleep
designs their products, including mattresses, pillows, toppers, and slippers, with complete comfort and support in mind. Many of their products are "washable, anti-microbial, anti-dust mite, anti-bacterial and allergen resistant and are ideal for those who suffer from allergies". Most people assume that in order to benefit from such a high-quality product, they are going to have to "pay through the nose". This is not the case with Nature's Sleep. Their products are completely affordable.
I was given the opportunity to review a pair of slippers from Nature's Sleep. I chose to review the
Closed Toe Terry Slippers with Memory Foam
in Pink. These particular slippers also come in Pale Blue and Sand. The upper/inner sole of each slipper is 80% cotton/20% polyester and the lining is 100% polyester. They are available in sizes S, M, L, and XL. I was eager to receive my new slippers to see if they could provide the comfort I crave!
The words that can to mind when I first put them on were "Oh my…" The memory foam feels amazing on your feet. The bottom is made with a thermoplastic rubber bottom, which I think is nicer than the really hard plastic bottoms you find on other slippers. I love that the pink is a light "rosy" pink, not an obnoxious pink.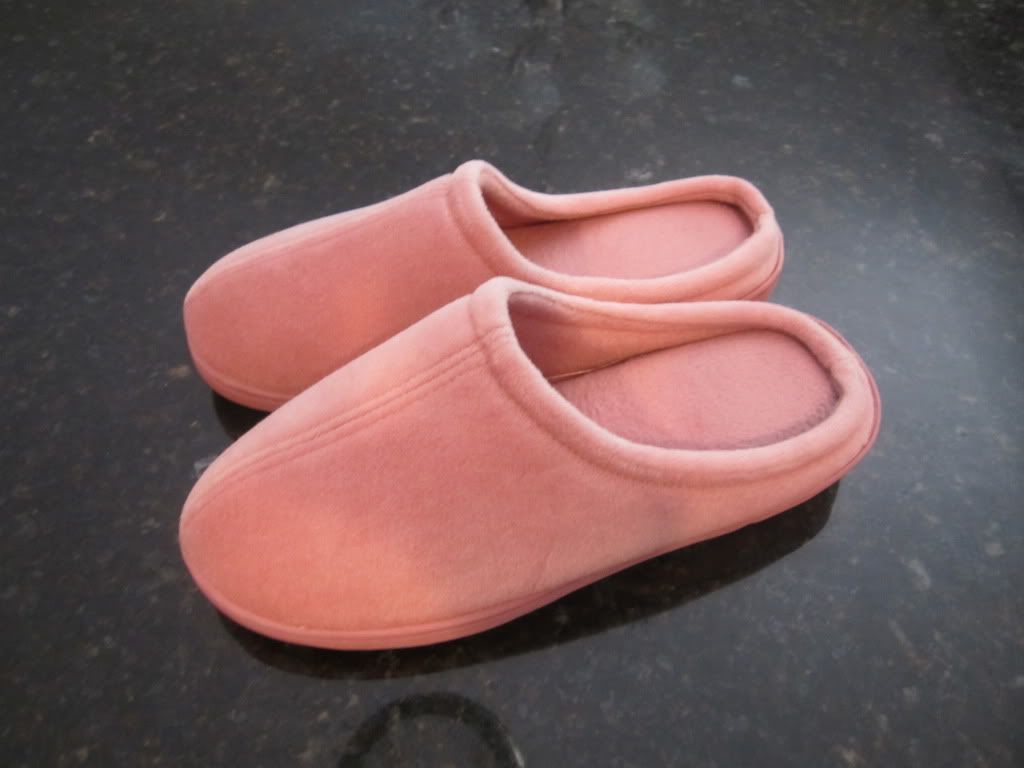 I had requested a Medium because the website stated this is the appropriate size for women who wear size 7 & 8 or smaller. I believe I would definitely order a size Small next time because these slippers are a tad too big. However, this isn't a problem; they definitely stay on my feet. I think it's a personal preference for me and I would simply prefer they hug my feet more.
I am very excited to have the opportunity to host a giveaway for Nature's Sleep! One winner will receive their own pair of slippers! Simply fill out the Rafflecopter form below to enter.
a Rafflecopter giveaway
*Disclaimer: I did not receive monetary compensation for this post. I received a free product for the purpose of this review. The opinions expressed here are my own and may differ from your opinion.