I am so excited to be an
Oasap
Fashion Blogger! I love finding new clothing companies to work, particularly with fashion items I can't just find in my local mall. Not only do I like to be unique in order to make myself feel good, but I admit it – I want to stand apart from the crowd. At work, I still need to be professional though. Oasap.com has pieces for me to wear at home and at work, which is the best of both worlds.
I chose to review the
Beads Embellished Bound Waist Pleated Dress
. This is a beautiful bluish-green dress that comes in a "one size fits all". The dress is a made of a thin chiffon material and as you can see from the photo, has small pearl beads sewn throughout the top front of it. According to the website, the bust of the dress is 80-100cm and the length is 90cm.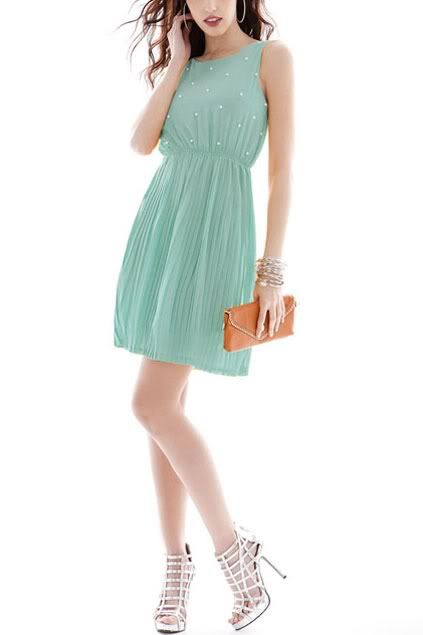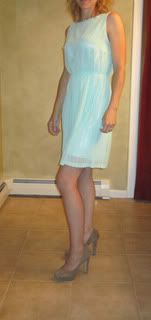 This dress is perfect for a night out for dinner or for when I have to dress up for work. It is not too short that it isn't professional. If I were wearing it to work, I could wear small heels. If I were wearing it out to dinner, I would jack those heels up! I wish I had chosen to wear sandal heels in the picture. I definitely think they would have gone better with this dress.
Prior to putting the dress on, I steamed it in order to get some of the wrinkles out. You definitely want to keep this dress is a bag hanging in the closet and not let it find itself in a ball on the floor. You don't want to be trying to iron the pleats – there's way too many of them! This is a very sweet dress. You want to know something even better? This dress is on sale for only $26.40 right now! They is an unbelievable price for such a wonderful dress.
There are numerous others on the website, you should definitely check them out! You can follow Oasap on
Facebook
,
Twitter
, and
Pinterest
.
*Disclaimer: I did not receive monetary compensation for this dress. I received a free product in partnership with Oasap.com. The opinions expressed here are my own.