As I'm sure you do, I love playing games with my kids. We have such a great time together. I also have the luxury of playing many games with my students during the day as a way to form bonds and assist them with learning positive social skills. We have many favorites, most are the classic board games.
I was recently introduced to
RoosterFin
Games and invited to review a game of my choice. I chose to review PongCano. This is a game that includes a volcano, ball, and 12 chips. The purpose of the game is to be the last player holding all of the chips.
Here is how you play:
The chips are distributed evenly amongst players. Any chips that are left over should be placed in the volcano. You place the volcano in the center of the table or playing area. Each player takes a turn and bounces the ball, ultimately hoping to get it into the volcano. If you miss your shot, you need to place once of your chips inside the volcano. If the ball lands in the volcano, you can take out the chips that are inside the volcano and hold on to them. The game ends when someone has obtained all the chips.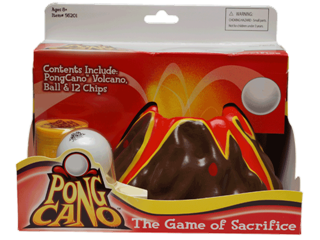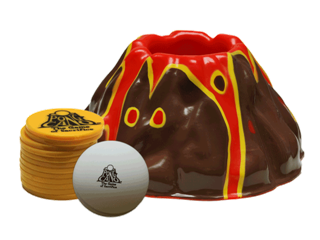 I had such a great time playing PongCano with both my daughter and my students. I am a lousy shot, so I lost both times I played  I like this game because it's different than the board games we always play. It's more active. This game does not take up a lot of space, which is nice. My only wish is that the game came in a box so that it can be stored. At this point, once the game is taken out of the package, the box can't be used. I placed the game in a plastic bag so that I don't lose the ball and the chips. However, to me, this is a minor issue. The game is a blast and I look forward to practicing my aim!
RoosterFin has a brand new game out called "Masheroo!" The point of this game is to match your shape and face chips to your pattern card. However, the Masher Bolt can mash your shapes, leaving you no choice but to rebuild. "It's the fast paced game of Mash or Be Mashed!" Check out "Masheroo!" at
www.playmasheroo.com
.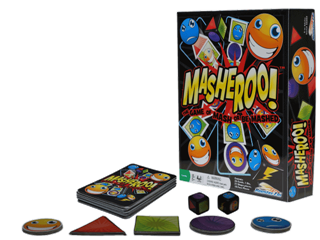 *Disclaimer: I did not receive monetary compensation for this post. I received a free sample of this game for the purpose of this review. The opinions expressed here are my own.