My son turned two years old last Friday! He is very excited to have his cake and presents! Since he is only two, he has only recently learned how much fun birthday parties can be. Cake? Presents? Decorations? What's not to love?!
In preparing for his birthday, I was very excited to be able to have the opportunity to review the new board book by
I See Me!
, which is entitled,
"My Very Happy Birthday"
. In the story, Duck, Mouse, Bluebird, and Turtle, as well as their other friends, have joined together for a party in honor of your child. This book is available to be personalized for either a boy or a girl. The cover can also be personalized with your child's name and their age and a dedication can be written on the inside. Once we personalized the book, our book read, "J's Very Happy 2nd Birthday!"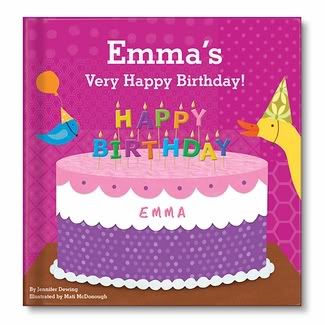 This book is adorable! It is a quality board book, with a glossy, thick hardcover. This rhyming story, written by Jennifer Dewing, excites children about all the preparation for the party, including invitations, the cake, party hats, and music. My son's favorite part of the story is the end when the animals sing out, "Happy 2nd Birthday, J, they sang out in joy, and they drummed and they danced for the sweet birthday boy". My son thinks it's hysterical that the animals are saying "Happy Birthday" to him!
The personalization is so wonderful in this book for a number of reasons, including:
The child's name is used throughout the book.
The child's birthdate is included in the story.
There are the correct number of candles on the cake.
The child's name is on the cake.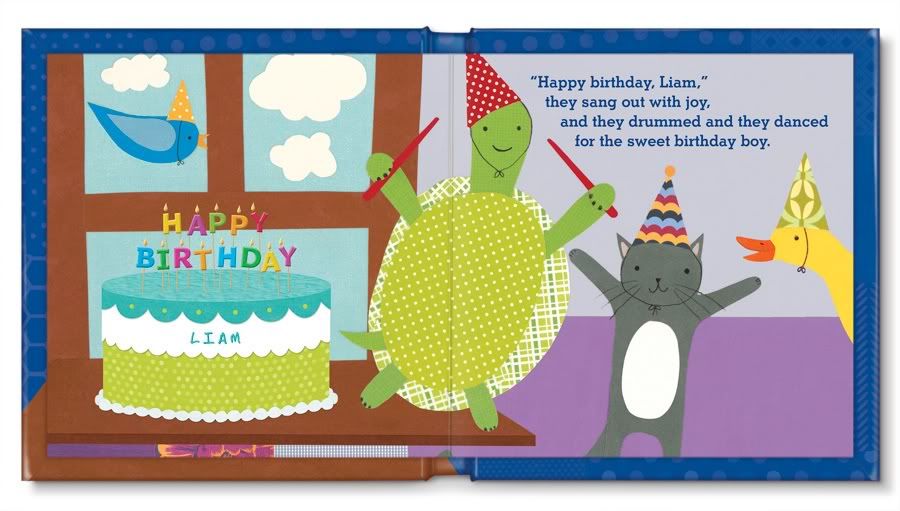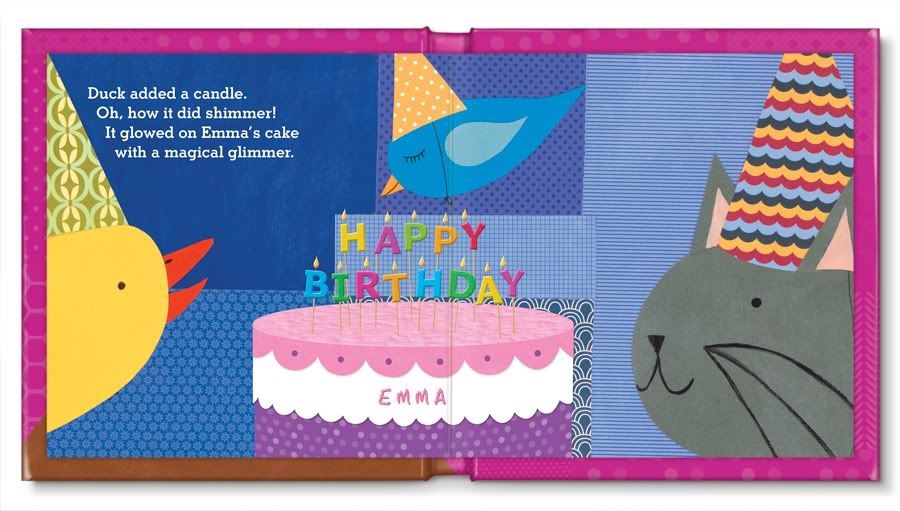 A huge "Thank You" to I See Me! for allowing me the opportunity to review this book. I love personalized products and I See Me! is the perfect place to shop when you are looking for a gift!
Also, I would like to share with you that I See Me! also has a referral program now. For every friend that you refer to I See Me!, you will receive $5! Your friend will also receive $5 off their first order! Click
here
if you would like to learn more.
I am SO excited to have the opportunity to host a giveaway for I See Me! I See Me! very generously offered to sponsor a giveaway for a copy of My Very Happy Birthday! The winner can choose to receive either the girl's or boy's book. Please fill out the Rafflecopter form below to enter!
a Rafflecopter giveaway
*Disclaimer: I did not receive monetary compensation for this post. I received a free copy of the book for the purpose of this review. The opinions expressed here are my own.