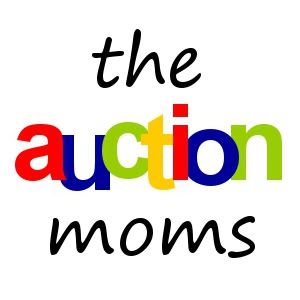 It is well documented on here that I have been on an organizing mission in my household for the past year. I am proud to say that there isn't one area that I haven't tackled and cleaned out. The amazing result of this success is the sheer amount of belongings that had to be donated, thrown out, and sold. Due to my slight (ok, not so slight) OCD, I wanted these items out of my house as soon as possible. Therefore, I donated them or gave them away. I do constantly think to myself, "Imagine the amount of money I could have made if I sold this stuff!" I have only sold a few things on Ebay. I'll be honest – I underestimated the cost of shipping and handling fees, so I didn't really make enough money on these sales. I would love some guidance on how to make the use of Ebay efficiently.
The Auction Moms
is a website that provides assistance to moms who sell on Ebay. It has a forum where women can find support and be taught the "ins and outs" of selling on Ebay. This forum is comprehensive and covers every factor of selling. You can even receive a free Ebay template, which makes your page look more professional.
The Auction Moms also has a 10 Day Challenge which declares that The Auction Moms can have you selling on Ebay and making money in as little as 10 minutes per day for 10 days. It walks you through the process of creating an Ebay account, creating a Paypal account, and how to list your products. Each month, a different mom is featured, which provides a great advertising opportunity.
Don't miss out on the opportunity to see on Ebay because you don't know how to use it properly. Join The Auction Moms and start earning money!
Disclaimer: I received monetary compensation for this post. However, the opinions expressed here are my own and are not influenced by any compensation I received.