Scarves are one of my favorite fashion accessories right now. I go through phases, like many women do, where I just don't like the clothes I'm wearing anymore. They get monotonous. Sure, I can try to mix the look up by wearing different jewelry, but sometimes, I just feel blah…I love how adding a scarf to an outfit can change the look. It adds so much color to the outfit and to be honest, it makes me feel different. Scarves Dot Net is a website that has an unbelievable number of scarves available! They are available in every color, shape, length, material, etc. Scarves Dot Net sells their scarves for fabulously low prices.
I was very lucky to have the opportunity to review another scarf from Scarves Dot Net. I chose to review the Demi Crinkle Scarf. I love pink and this scarf has been a great addition to my wardrobe. This scarf is 100% Polyester, which was softer than I thought it would be. It is 76" L x 35" W in length and has an inch of fringe at the bottom. This particular scarf comes in blue and tan as well.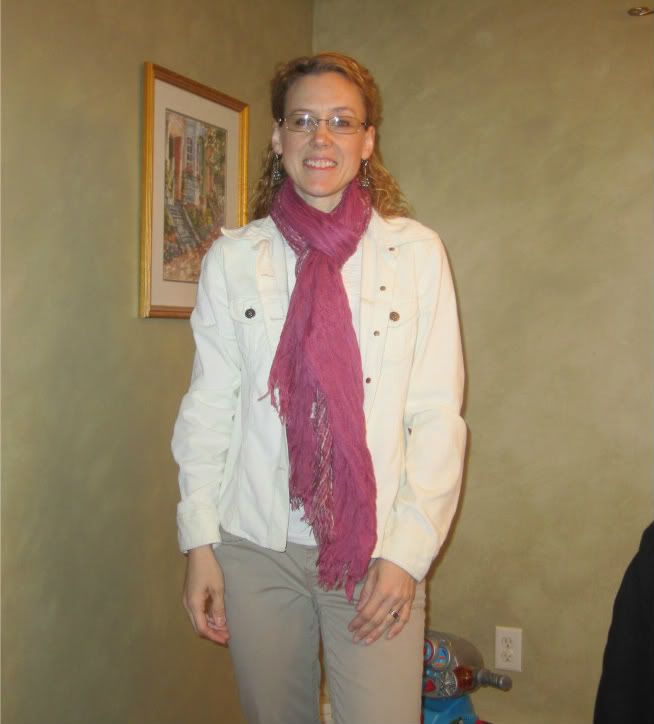 I had always considered scarves as a fall or winter fashion accessory; however, Scarves Dot Net has
summer scarves
in beautiful colors. For summer, I would probably choose one of their
skinny scarves
. I wouldn't want to wear a thick scarf in the summer, so the skinny scarf variety makes sense. Regardless of the scarf, I tend to wear the scarf in the same manner. However, Scarves Dot Net has a fabulous
"Ways To Tie A Scarf"
page that teaches you 37 different ways to tie a scarf. Did you know there are 37 ways to tie a scarf? What I love about this page is the fact that they have a video to teach you how to tie instead of simply using a diagram.
Follow Scarves Dot Net on the Scarves Dot Net Blog, Twitter, and Facebook!
Scarves Dot Net has generously offered to sponsor a giveaway for a $20 Gift Certificate to Scarves Dot Net! Please fill out the Rafflecopter form below to enter.
a Rafflecopter giveaway
*Disclaimer: I did not receive monetary compensation for this post. I received a free sample product for the purpose of this review. The opinions expressed here are my own.