As so many couples do, my husband and I are exhausted at the end of the day. However, we know it's important to spend quality time together, just the two of us. We need to make a conscious effort to turn of the television and just focus on each other.
We rarely have the opportunity to get a babysitter and go out on the weekend, so we need to be creative at home. For this reason, I was thrilled to have the opportunity to review the Couples Night In Gift Set, which is available at
Uncommon Goods
. Included in this gift set are
Wine Cork Candles (Set of 12)
, a
12 Ways To Say I Love You Journal
, and
Love Tokens (Set of 10)
. This gift set helps you create atmosphere and encourages communication, appreciation, and affection!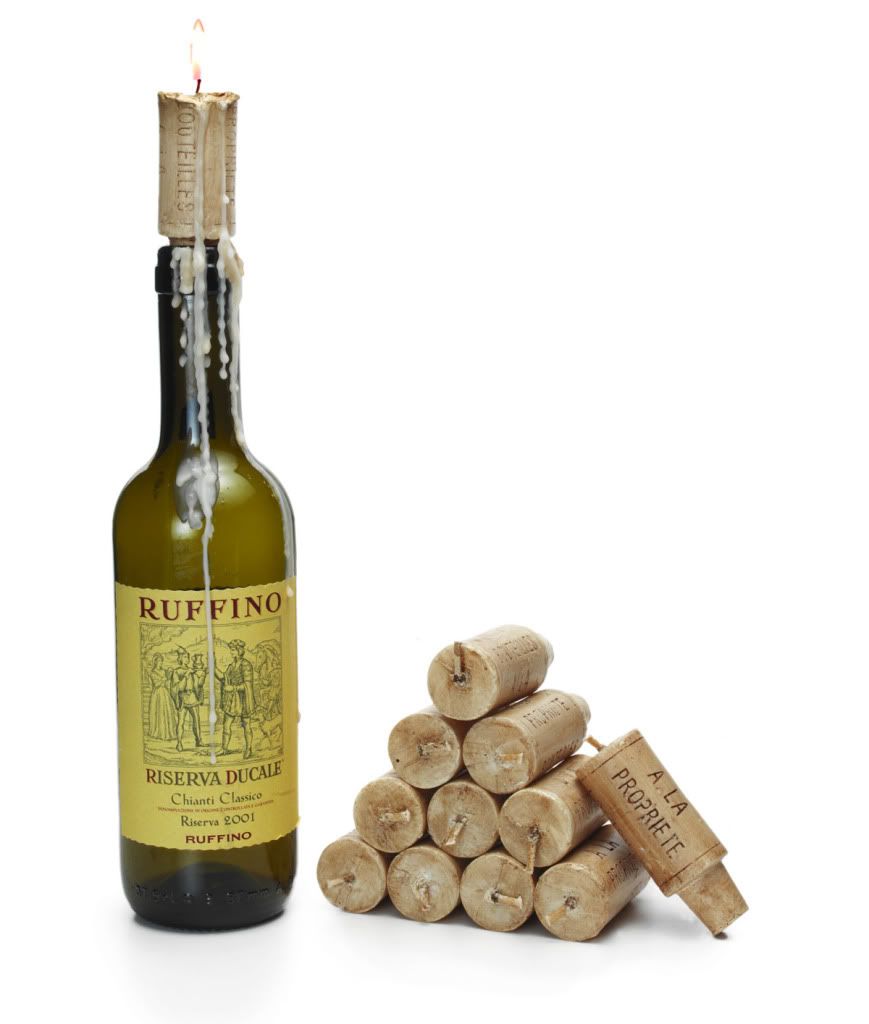 My husband travels often overseas, so I needed to wait to do the review when he was in town (obviously..:)) On our "Night In", we popped open our bottle of wine and when it was finished, I placed one of the Wine Cork Candles in. These are really cute! I dimmed the lights and the wine bottle with the candle looked beautiful!
While my husband was away on his business trip, I spent quite a bit of time writing in my 12 Ways To Say I Love You Journal in order to give it to my husband on our "Night In". This journal is so sweet – it provides you with particular prompts, such as "My favorite way to spend a day with you is…" and "I don't tell you this enough but…" It also provides a page with a small little enveloped attached to it in which you can place a love letter. Those who know my husband know that he is not as sentimental as I am, but I have to tell you, he certainly appreciated this journal. He smiled from ear to ear to hear what I had to say.
The Love Tokens are nice because you don't have to just use them on a "night in" with the one you love. You could use a love token anytime! These love tokens include 2 tokens each hugs, kisses, breakfast in bed, massages, and rolls in the hay. Just choose your token and cash in!
Any married couple knows that marriage takes work. You need to make time for each other, but you also need to make it quality time. Turn of the T.V. and turn off the computer. Try a "Couples Night In" Gift Set!
Uncommon Goods has truly unique
gifts for husband
and
cool gift ideas for wife
. They also have beautiful
heart gifts
that are great for family and friends! Uncommon Goods has gifts that aren't found in your local store. I encourage you to to visit their website and take a look!
I am so pleased to have the opportunity to host a giveaway for a $50.00 Gift Certificate to Uncommon Goods! This is an awesome prize, so enter today! Simply fill out the Rafflecopter form below to enter.
a Rafflecopter giveaway
I received one or more of the products mentioned above for free using
Tomoson.com
. Regardless, I only recommend products or services I use personally and believe will be good for my readers.