School has already started in many areas down south. In New England, schools don't begin until either the last week of August or first week of September. So, we have a couple more weeks of summer to enjoy. There is an excitement in the air when school begins – new clothes, new school supplies, and new CLEAN backpacks and lunch bags. My daughter is very excited to pick out her new backpack and lunchbox. My daughter and I both pack lunch bags each day. I have always been annoyed by the giant freezer packs that I have to include in the lunch bags to ensure that everything packed remains cold. They take up so much room and everything has to get squeezed in to fit!
Rubbermaid
products are a must-have in my house. They are essential in helping me keep organized in so many ways. Rubbermaid now sells the
LunchBlox Sandwich Kit
, which helps you in keeping your lunch packed perfectly in your lunch bag. The LunchBlox Sandwich Kit is comprised of containers that snap together so your lunch stays organized. There is a large container, a small rectangle container, and two small square containers. They allow for perfect sized portions of fruit, veggies, or pasta salad. The specially designed Blue Ice pack that is included assists in keeping cold food cold as well as saves space. It's thin and attaches to the containers as well.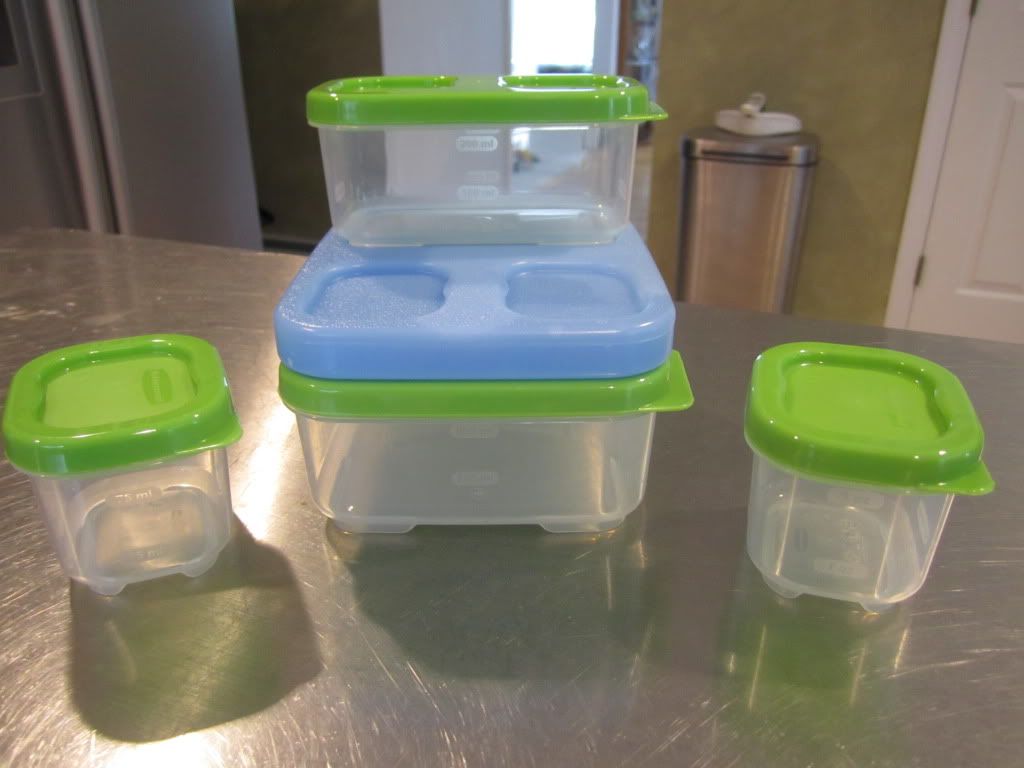 I love the way that the containers fit together so perfectly so my lunch does not get thrown around in my bag. The containers really are the perfect size for lunches. I typically pack a sandwich with some fruit and pretzels or crackers in a sandwich bag. I think that it's so easy to bring too much food with you when you bring it this way because it's harder to judge a portion in small bag. These small containers help you with controlling the size of your portions. I also love how thin the Blue Ice pack is - this removes the whole issue of the bulky freezer pack that smooshes our sandwiches!
The LunchBlox Sandwich Kit is currently available for purchase at Rubbermaid.com, Target, Kmart, Kroger, Safeway, Bi-Lo, Winn-Dixie, HEB, other grocery stores and select Wal-Mart stores. The retail price of the LunchBlox Sandwich Kit is $12.99; however, the price may vary by retailer.
If you would like to learn more about organization, you can visit Rubbermaid's
Adventures in Organization Blog
. You can also follow Rubbermaid on
Facebook
and
Twitter
.
*Disclaimer: I did not receive monetary compensation for this post. I received a free sample of this product for the purpose of this review. The opinions expressed here are my own.