Many classrooms across the country are already packed with students daydreaming about their recent summer vacation. However, our family still has 3 ½ more days of vacation. We have bought all of the new clothes, shoes, and school supplies and had all the necessary forms updated for this school year. There are mixed feelings – a little disappointment that vacation is over and a little excitement about what life will bring us in the year ahead.
Get organized for
Back to School with Tiny Prints
! The preparation for back to school can take a while because there are so many things to buy and it can be a little overwhelming. However, Tiny Prints has so many wonderful products that are fun and unique that, I believe, you should really check them out. Tiny Prints has
personalized notebooks
,
mom contact cards
,
lunch box notes
,
allergy alert cards
,
custom stickers and labels
, and
teacher stationery
. These are just to name a few! To view more, visit
HERE
!
My daughter would go crazy for the personalized notebooks. She really likes to stand out in the crowd and I could see her having a great time designing them with our wonderful family photos. In the past I created one of the personalized notebooks with pictures of family. I use it for my "To Do" list for Tidbits From A Mom. My daughter would definitely choose one like this:
Each year, as the class configurations change, my daughter develops new friendships with girls that weren'tin her class previously. I really like the fact that Tiny Prints can assist with helping parents in communicating with each other. I love the idea of Mom Contact Cards and the Allergy Alert Cards. Personally, I really like receiving them because then I can hold onto them for future use. Here are the cards I would personally love to own: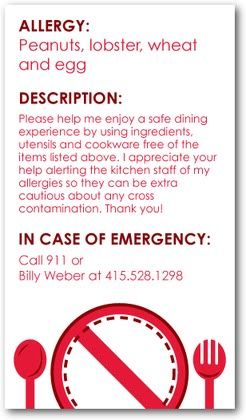 As a guidance counselor, I communicate through notes with parents all the time. I have had the same paper for years and I think it high time that I mix things up a little! Here is the design that I think I would choose for my new stationery:
Unfortunately, I missed the Twitter party that they held yesterday when they were talking about their prizes and attendees were able to win some great giveaways. However, Tiny Prints has been very generous to offer to sponsor a giveaway for a $50 Promo Code to their site! The Promo Code excludes calendars, photo books, Erin Condren notebooks & planners, and gift certificates. Please fill out the Rafflecopter form below to enter.
a Rafflecopter giveaway
*Disclaimer: I did not receive monetary compensation for this post. I will be receiving a promo code in compensation for my post. However, the opinions expressed here are my own and are not influenced by my compensation.