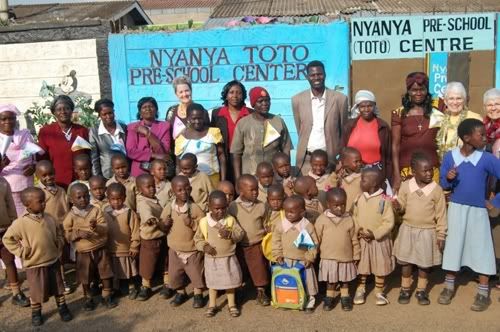 The Nyanya Project is a non-profit organization in North Carolina that assists grandmothers in raising their grandchildren who were orphaned as a result of AIDS.

They help these women in forming working cooperatives, which help them earn money, healthcare, and education.

The Nyanya Project has been operating a preschool in the slums of Kibera in Nairobi for the past three years.

They would like to open a new school in Rwanda as well.

The Nyanya Project has a goal of raising $20,000 by Mother's Day 2012 - $20 for 1,000 people.
Learn more about the Nyanya Project at www.nyanyaproject.org and visit their ChipIn page at http://nyanyaproject.chipin.com/nyanya-project