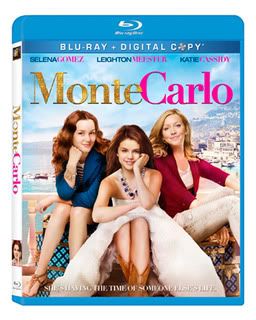 The family film "Monte Carlo" starring Selena Gomez and co-stars Katie Cassidy and Leighton Meester, is being released on October 18th! My daughter is a huge fan of Selena Gomez and she's unbelievably excited that her movie is being released. This is a great movie for a family movie night!
Actress and pop sensation Selena Gomez (Ramona and Beezus, "Wizards of Waverly Place") lights up the screen as Grace, a high-spirited high school graduate looking forward to a vacation in Paris with her best friend Emma (Katie Cassidy, "Melrose Place"), and stepsister Meg (Leighton Meester, "Gossip Girl"). Just as the girls think their trip is ruined when their hyperactive tour guide leaves them behind, Grace is mistaken for a wealthy socialite and the trio is whisked away to Monte Carlo for a thrilling week of glitz, glam, and unforgettable fun.
Here are two adorable printable postcards of images from the movie for you!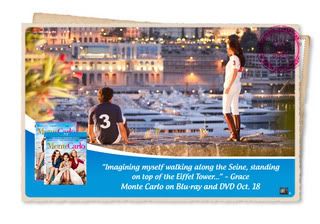 *Disclaimer: I did not receive monetary compensation for this post. The opinions expressed here are my own.