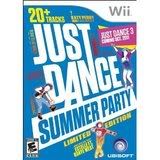 Ever since my daughter was a toddler, we have always loved blasting music and dancing until we can't breathe. My son has also now begun to join us. It's great exercise and a great way for us to spend time together. We had the opportunity to review the Wii Just Dance Summer Party and it is a blast! Thankfully, I'm still a kid at heart and I just love video games. I always have. I knew we were destined to have a great time playing a video game that allows us to show off all our moves!
The Wii Just Dance Summer Party has over 20 songs, including some of my dancing favorites, such as Katy Perry's "Firework" and M/A/R/R/S's "Pump Up the Volume". You can dance by yourself or with up to four players total! I love this feature because we like to entertain and I think it is more fun to have as many people dance than everyone sitting around and watching each other. You can have a dance battle as well and duke out your moves for points!
My daughter and I certainly had a great time dancing together and battling. I think it was a little harder for my daughter to keep up. There weren't levels to choose from where we could start off slow. However, my daughter was persistent and practiced several of the songs over and over again to grasp the moves.
My son joined in on the fun as well, which was the icing on the cake. As you can see from the photos, he was spinning around and around and bouncing to the beat. He was ecstatic to be able to join us. We were able to get my husband up to dance to "I'm a Barbie Girl"; however, I wasn't able to capture this precious moment on camera!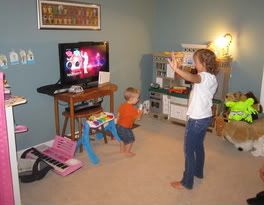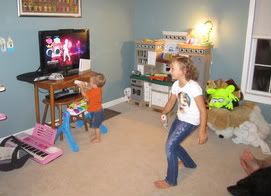 *Disclaimer: Thank you to Ubisoft for sponsoring this UbiChamps blog post. Please click here to learn more about Ubisoft. I was selected for this sponsorship by the Clever Girls Collective. All opinions are my own.