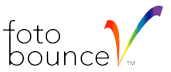 I love taking pictures of my children and sharing them with family and friends. I typically do this on Facebook. However, there is a little voice in the back of my mind that says I shouldn't be placing the pictures on Facebook because I have so many people that are my "friends". I would love to be able to pick and choose who I show pictures to without a great deal of hassle.
FotoBounce
is a downloadable software that enables private sharing. It allows you the ability to create a private network for family members and friends to view your photos. FotoBounce is unlike the public websites out there. It is a software program, which means all of your information and photos stay local to your comptuer. You have all the control over what is shared and with whom. FotoBounce users, also known as Bouncers, can import contacts from Gmail and Yahoo into their Private Network.
I believe one of the best aspects of FotoBounce is the built-in face detection feature. Once you upload the photos, you tag them, which ultimately trains the software. The software will then automatically recognize people! You no longer have to spend time tagging each person in a photo. So cool!
On most photo websites, you save photos to a folder by date or title. I often end up with a massive folder that I need to sift through when searching for a particular picture. FotoBounce has multiple organization options. You can organize photos by Event, Place, Collection and Keyword as well as Date and People.
The software also allows you to log in to Facebook, Twitter, and Flickr straight from your desktop. You can upload your photos with tags and descriptions included. This is another huge timesaver!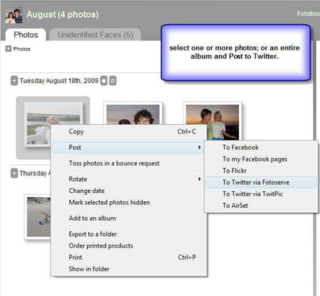 If you would like to read more about the features of FotoBounce, visit
HERE
!
*Disclaimer: I was compensated for this post. The opinions expressed here are my own.