My husband, my children, and I spend a great deal of time in the family room. We are blessed to have a pretty large room with lots of space for furniture and toys, toys, and more toys. After a long day at work, my husband and I like to lay back and relax. Unfortunately, our leather couches are only somewhat comfortable to lie on. They are cold and have hard sides. We use pillows and wrap ourselves up in blankets.
If I had the funds, I would replace this furniture with more comfortable pieces, which would include a recliner. I love recliners. We always had one growing up, but my husband and I haven't bought one at this point in time. There is nothing more relaxing for me than curling up in a recliner with a good book (and as you know I read a lot!). What is better than a recliner? An oversized recliner!
Cymax
has a vast number of
oversized recliner chairs
to choose from. I found a chair that not only looks like it would be heaven for me to curl up in, but I could also curl up with my kids for "book time" before bed or to watch a movie. This chair is the "Catnapper Softie Cuddler"! Even the name screams, "Sleep on me!"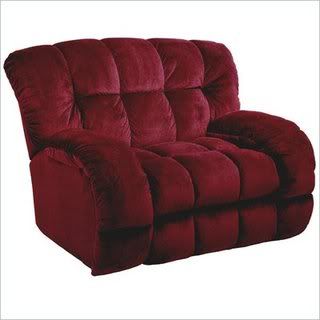 Leather recliner chairs
are definitely the style of our family room. Not only is this recliner classy, but I could see myself relaxing and watching television in this one for sure!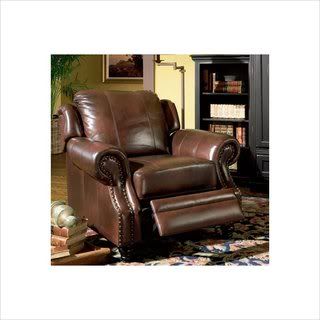 In addition to recliners, I found several
rocking chairs
that I like. My son is not a great sleeper and often needs to be rocked. I love the quiet time I have at night rocking him. I know he is going to grow so quickly and I won't be rocking him for long! I am a firm believer in finding a comfortable rocker and one that is silent! The one that I have is a bit worn from years of use with my daughter. If I could purchase another one, I would love this one:
Cymax
has such a variety of recliner chairs, leather recliner chairs, and rocking chairs that can accommodate your taste and style. I would recommend checking out their site and see for yourself!