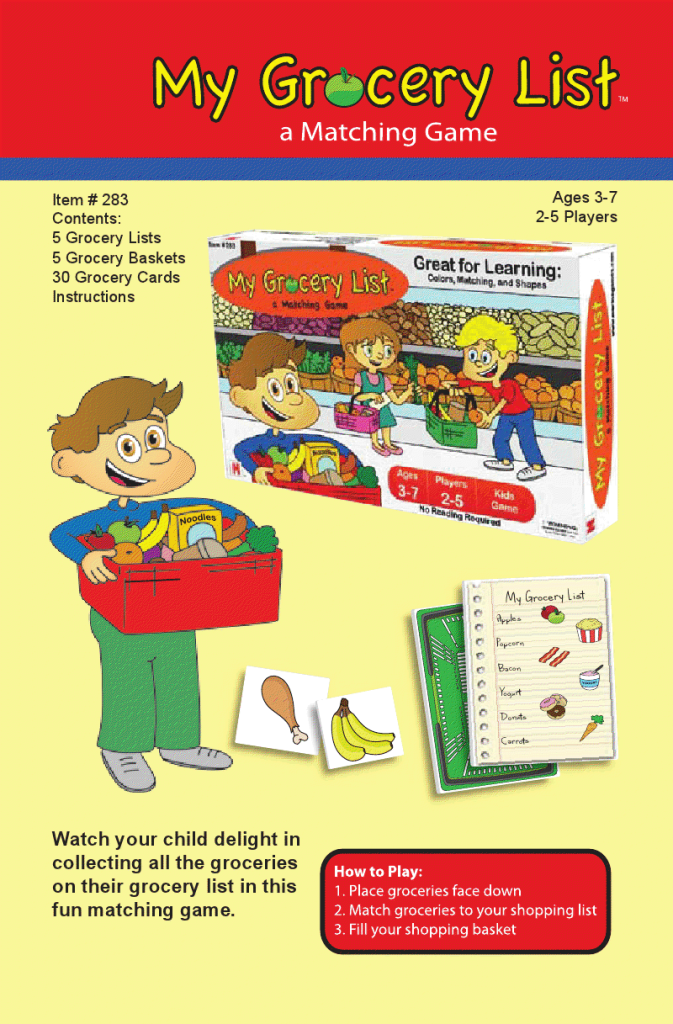 I love that my son is finally getting to the age that he can play games with my daughter, husband, and I. He is discovering so many new things each and every day and so excited about what he is learning. This is not to say that playing games always goes smoothly. He does grab many game pieces and he does wreck the board sometimes. We just try and be patient with him – he is only 20 months!
My Grocery List is a new game by
Marina Games
that my family recently reviewed. My Grocery List is a matching game where you are given a grocery list with pictures of food items. You then take turns in turning over small square game pieces to attempt to find a food item on your list. It is similar to memory/concentration. If you find a match, you place it in your grocery basket, which is another card with the picture of a grocery basket.
Although my son is a little young for this game, he did enjoy looking at the game pieces and was extremely proud of himself for being able to say the words for the foods listed on his card. My daughter had a great time with this game and took such pride in beating me swiftly! The suggested age range of the game is 3 – 7, although I can see that my son will probably be able to play this game more easily next year when he is two.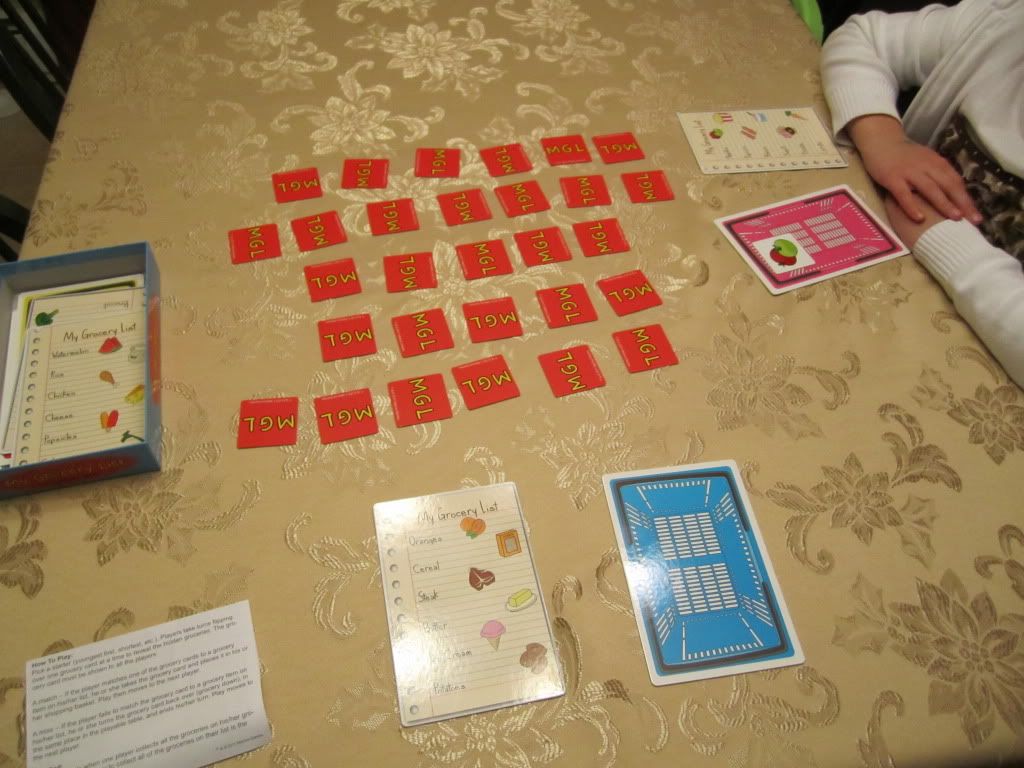 I was impressed with the game box – it is a thick, quality cardboard box. The same can be said of the game pieces. They are made of quality cardboard and I liked that the pieces are so colorful and bright. I encourage everyone to check it out. Overall, I think it is an adorable game!
*Disclaimer: I did not receive monetary compensation for this post. I received a free product for the purpose of this review. The opinions expressed here are my own.