I have always had so much fun shopping for my daughter and finding the look that reflects her personality. Once I found out I was pregnant with my son, people came out of the woodwork and told me how dressing a boy was just "boring". We have certainly bought plenty of plain pants and plain striped shirts for my son that can be considered boring. However, it is possible to find fun, adorable clothing for boys.
Hank Player
is a company to which I was recently introduced. Hank Player sells t-shirts and accessories for infants, toddlers, boys, girls, and men. They're made entirely in the USA and have cool graphics that set themselves apart from products found in stores at your local mall. I was provided with the opportunity to review any t-shirt from Hank Player. I was eyeing their adorable t-shirts for boys, so I opted for the "Glow Dinosaur Short Sleeve Tee" as shown in the photos below.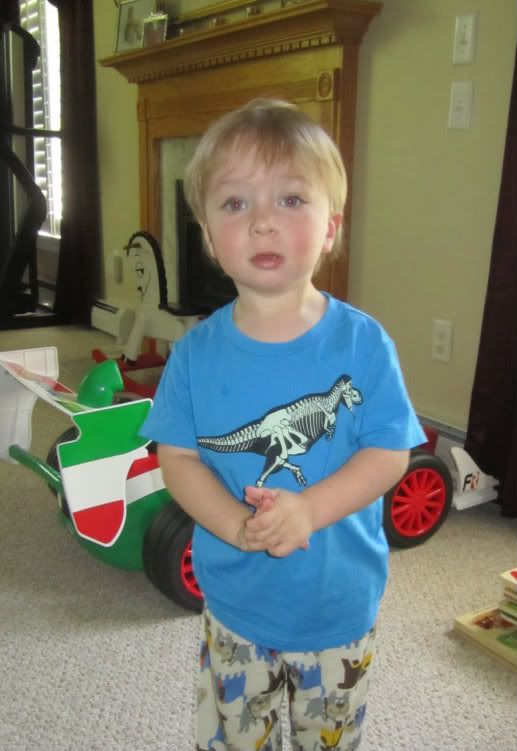 My son just loves dinosaurs, expecially after spending so much time at the "Dino-Land" at the Disney's Animal Kingdom! What's better to a toddler boy than a -t-shirt with a dinosaur on it? A dinosaur t-shirt that glows in the dark! My son was mesmerized by this shirt! He LOVES to wear it! (Although I could not get him to stay still for a picture and smile at the same time!) As his mom, I was impressed by the quality of the cotton and loved that it's a soft t-shirt. He has so many t-shirts that are stiff and rough. This shirt is thin and comfortable against the skin.
More about the description of the t-shirts from the website:
"Each t-shirt is vintage washed and will have a comfy, weathered and worn-in feel with slight variations in color and graphic for a one-of-a-kind look. This is not to be considered a flaw, but part of Hank Player's hip, trademark style."
Here are a couple more shirts that I would love to get for my son:
As I mentioned before, Hank Player has t-shirts for girls and men as well. My daughter loves peace signs and they're all over her shirts, pants, and jewelry. Hank Player has adorable shirts that are exactly her style. As she and I perused the site, my daughter proclaimed her love for this shirt: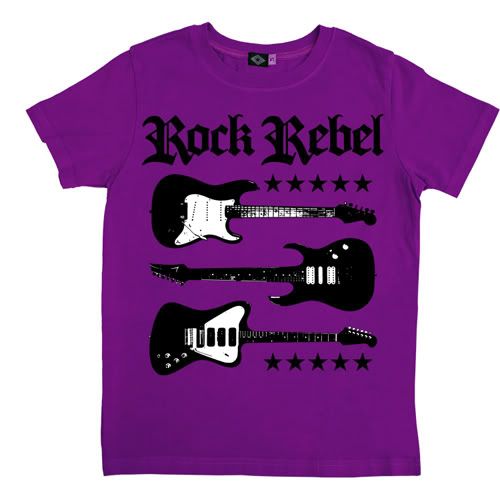 I do wish that Hank Player sold t-shirts for women! I could definitely use some new, fun shirts for summer! I suppose that in the meantime, I could simply buy a men's small shirt.
One last thing that I want to mention here is how impressed I am with the list of organizations to which Hank Player donates/supports. It is so nice to see a company so involved in giving back.
Hank Player has very kindly offered to sponsor a giveaway! One Tidbits From A Mom reader will win 2 t-shirts from a selection of t-shirts! The sizes available are
6M, 12M, 18M, 24M & 2T, 3T, 4T, 5, 6, 7/8, 10/12

.
Please fill out the Rafflecopter form below to enter.
a Rafflecopter giveaway
*Disclaimer: I did not receive monetary compensation for this post. I received a free product for the purpose of this review. The opinions expressed here are my own.