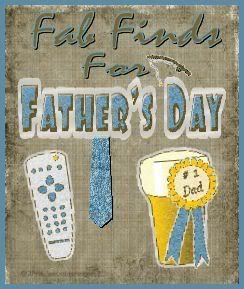 The Collective Media Magic Team is sponsoring a great prize package for any dad! Just Like June, Have Sippy Will Travel, Closer To Lucy, 3 Princes and A Princess 2, and That's What She Said are accepting sign-ups now. You will receive one free link of your choice on our rafflecopter form.
Here are some of the prizes:
A Linksy Router (value $109)
A copy of Microsoft 2010 (value $119)
An Eat Smart Retro Scale (value $40)
A Cafe Press Gift Certificate (value $50)
And More Prizes to come!
To Participate:
1) Write a Post about the event. Feel free to use the information provided in this post.
2) When you've completed your post, please fill out this
form
.
3) Join our Event Facebook group
4) Post the rafflecopter with the links intact throughout the giveaway.
This event is limited to 30 bloggers on a first come, first serve basis. The giveaway event will take place from May 31 - June 14. The Event Giveaway Post and Rafflecopter must be posted no earlier than 12:01am May 31 and not later than 11:59pm on May 31 or your entry will be taken off the Rafflecopter.