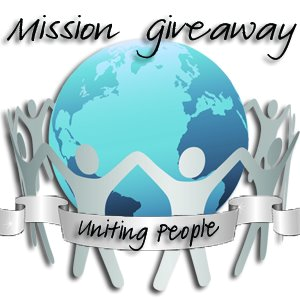 The medical field has progessed so immensely that we are now able to take medical tests at home. Of course, women have been accustomed to taking pregnancy tests at home. However, tests for allergies and cancer?! This is new for most people - certainly for me. Test Kits at Home has made several tests available. Imagine how many will be available years from now!
Grand Prize: 2 $50 Gift Certificates to Test Kits at Home

Test Kits at Home
is available for anyone looking to test their symptoms in the privacy of their own home. Wide variety of tests include: pregnancy, ovulation, diabetes, fertility, colon cancer, breast cancer, cholesterol, allergy, mold and much more!
Fast, Simple & Reliable
- Safe and secure online ordering
Excellent Quality
- FDA Approved or CLIA Waived on most testing kits
Low Prices
- Lower than most retail or drug stores
Quick Shipping
- Fast turnaround. Same day for most orders.
In Stock
- All items kept in stock 99% of the time
Discounts
- Ask about discounts for bulk orders
Big Selection
- Huge selection of reputable and trustworthy products
Great Staff
- Customer service is top notch and ready to help
Here's How You Enter:
The Giveaway will open up on Tuesday 9/4 at 12:01 am EST and Close on Friday 9/7 at 11:59 pm EST.
1) Start at the
Rafflecopter Giveaway form.
2) Complete the Mandatory entries.
3) Work your way through the links, entering contests at each blog as you go. These contests each have their own rules and end dates.
4) Complete additional entries towards the bottom and come back for additional daily entries!
That's it! You have successfully entered this awesome giveaway! Side note...It's not mandatory that you enter all the giveaways at each blog. However, doing so not only increases your chances of WINNING the other prizes, it increases your chances of WINNING the Grand Prize!
Mission Giveaway started with the
$100 Story
where with $100 several people received the help they needed. We are on a mission to help people! We have gathered a group of bloggers that want to make a difference. Together we are the Mission Giveaway Group!
To inquire about becoming a sponsor, please contact Amee or Dawn at
madamedealsmedia@yahoo.com
for details. Take a look at our
Media Kit
to see what Mission Giveaway has to offer.
Are you a blogger that would like to participate in Mission Giveaway? Find out how you can
join us
.
The amazing Blogs participating in the event this week are:
Raising My 5 Sons
|
Madame Deals
|
Mommy Needs Her Coffee
|
FurKid Fosters
|
Color Me Crystal
|
Rowell Reviews
|
The Mommy Island
|
Sweet Pennies from Heaven
|
My unentitled life
|
Living At The Whitehead's Zoo
|
Simply Shawn & Jenn
|
the ABC kidZ
|
Saving More Than Me
|
Hot Fun Stuffs
|
Tidbits From A Mom
|
Whirlwind of Surprises
|
Coupon Queen that Saves the Green
|
Organic Mommy Today
|
Krazy Clippers
|
A Thrifty Diva Surviving Mommy Hood
|
Donna's Deals and More
|
Moms Saving Money
|
Insights by April
|
Coupons with Q
|
Family, Love and Other Stuff
|
Saving You Dinero
Check out how entrants would pay it forward this week and enter your own comment:
.
a Rafflecopter giveaway