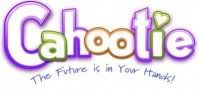 When I was little girl, my friends and I loved trying to tell each others' fortunes by using a "Cootie Catcher". Typically, we would imagine who we were marrying, how many children we would have, what kind of car we were going to drive, etc. 25 years later, I still hear from my students that they're using them as well.
Cahootie
is a twenty-first century version of the once entertaining paper fortune teller. Not only is Cahootie more entertaining, but it is more colorful and contains so many more thought-provoking questions. There are approximately thirteen themes that vary from subject to subject, including music, sports, family, and hopes and dreams for the future to name a few.
About Cahootie:
"Cahootie's mission is to build a leading tween brand that promotes esteem-building conversation and positive self expression through social interaction. Through our award-winning folded paper products, we aim to deliver an experience of fun, learning and connection among Tweens and their families and friends. Through ClubCahootie.com, we aim to deliver a dynamic online social playspace that allows tweens to interact with real world friends in a safe and secure environment."
I was given the opportunity to review two Cahooties. My daughter and I were practically stalking the mailman each day in anticipation for our Cahooties to arrive. We received the "My Fab Future" and "My Fab Family" Cahooties.
Included with both Cahooties were a large amount of reusable stickers. I read the directions to my daughter, which included for us to choose the initial set of stickers to place on the inside of each Cahooties. The stickers that came with the "My Fab Family" Cahootie were color coded according to the appropriate section on the toy itself. The stickers for the "My Fab Future" were all the same color and it didn't matter where you placed them. My daughter had an easy time applying the stickers to both Cahooties.
After reviewing the directions once again, we started playing. My daughter is a strong reader and was able to read all the questions on her own. If she weren't a strong reader, I could easily have read the questions or comments and it would have been just as fun! We took turns telling each others' futures and answering the questions inside each Cahootie. When my daughter wanted to answer new questions, she simply peeled off the sticker (with a little assistance from me), placed them back on the sticker sheet, and then applied a new one. We had the best time! I think it was the most quality mother-daughter time I have spent with her in a long time! I had expected some of the answers she provided to certain questions such as, "If you could have any pet, what would you have?" She replied, "A horse of course!" I definitely expected that. I did not expect that she would reply "California" when asked where the family should go for our next dream vacation. I would have pegged Disneyworld as her destination of choice hands down.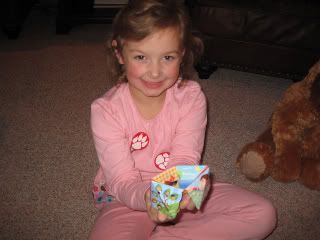 I love the colors, designs, and details of the Cahooties. I love that it is an interactive activity that allows us to get to know others, laugh, and use our imaginations. I definitely would have loved these when I was a little girl!
I have been given the opportunity to host a giveaway here on Tidbits From A Mom for one reader to receive a Cahootie of their choice!!
To enter:
Please leave your email address with each comment.
Mandatory Entry:
Please visit
Cahootie
and then come back here and tell me which Cahootie you would choose if you won ths giveaway. This is required in order for the Bonus Entries to count.
Extra Entries:
1. Follow
Cahootie
on Facebook.
2. Follow Tidbits From A Mom on Google Friend Connect.
3. Leave a comment on any other review on my blog and leave a comment and let me know which review you commented on. (2 entries)
4. Follow me on
Facebook
(2 entries)
5. Follow me on
Twitter
(2 entries)
6. Subscribe to Tidbits From A Mom through email (3 entries)
7. Enter any of my other giveaways (2 entries each)
8. Vote for my son Joey in the Gerber contest
HERE
(5 entries)
This giveaway will close on November 16th at 11:59pm EST. I will use random.org to choose a winner. The winner will be notified through email and will have 48 hours to confirm.
Disclaimer: I was not provided monetary compensation for this review. I did receive two free products for me to keep in order to complete this review. All the opinions expressed here are my own.